Project Description
Website Design & Maintenance
At Your Service Plumbing (AYSP), a plumbing contractor in Tacoma, WA needed help with their website. They are great marketers and when we started working on their site, the basic pages were built. However, they wanted to add some very custom graphics. We built some very extensive pages such as their Plumbing Solutions section – you can see it here, atyourserviceplumbing/plumbing solutions
Other pages we added to their site:
Payment Plans
Career Opportunities
Homeowners Tips
Video Library
COVID Precautions
"NO MATTER WHAT YOU DO, YOUR JOB IS TO TELL YOUR STORY."
Kathy Thaut, General Manager of AYSP, understands that today videos are a vital part of marketing. She asked us to help her produce videos for her company. One of her great ideas, a DIY series of videos to show how to do basic plumbing needs. See them all – click below.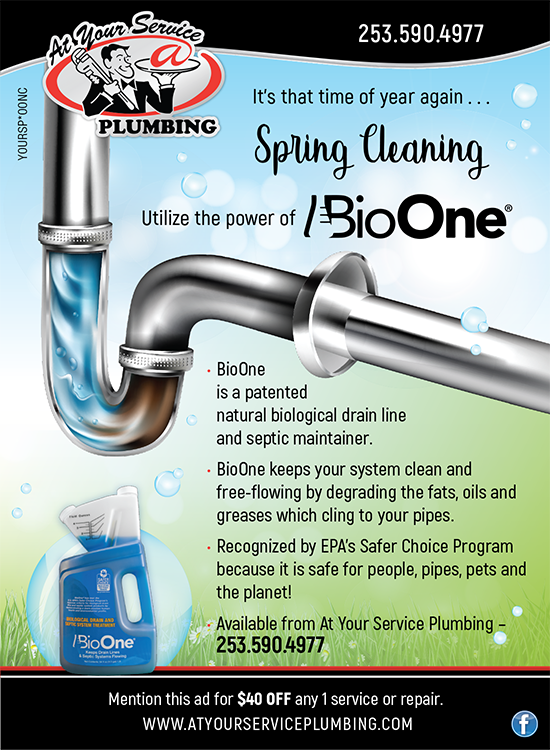 Design projects for AYSP include
A series of ads that ran in a home magazine
Winterizing, Vacation Tips & Detect Leaks Flyers for customers to download from their website
Electronic Employment Forms
Social Media Graphics