Brother Bear Painting was such a fun project that we were fighting over who got to do the work! The two brothers came to us and asked us to develop the logo and all their marketing materials. They, of course, had the name of the company but also, their tagline and wanted Craftsman Quality included in the logo. In addition, they gave very clear direction on the color palette – bright blue, orange, yellow and brown.
To the right, you see the icon logo or logo bug that we created for certain applications, in particular on corporate apparel. This icon logo is a great additional format for digital needs.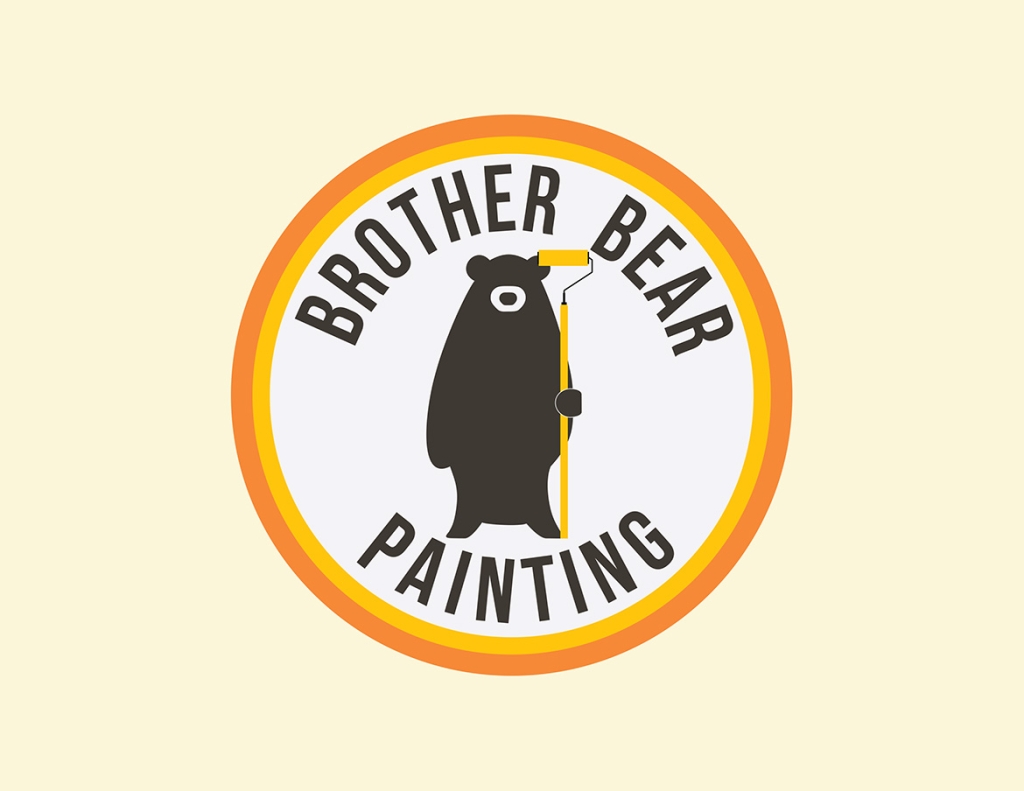 Conceuptual Design Samples
Some of the initial concepts we presented to the client.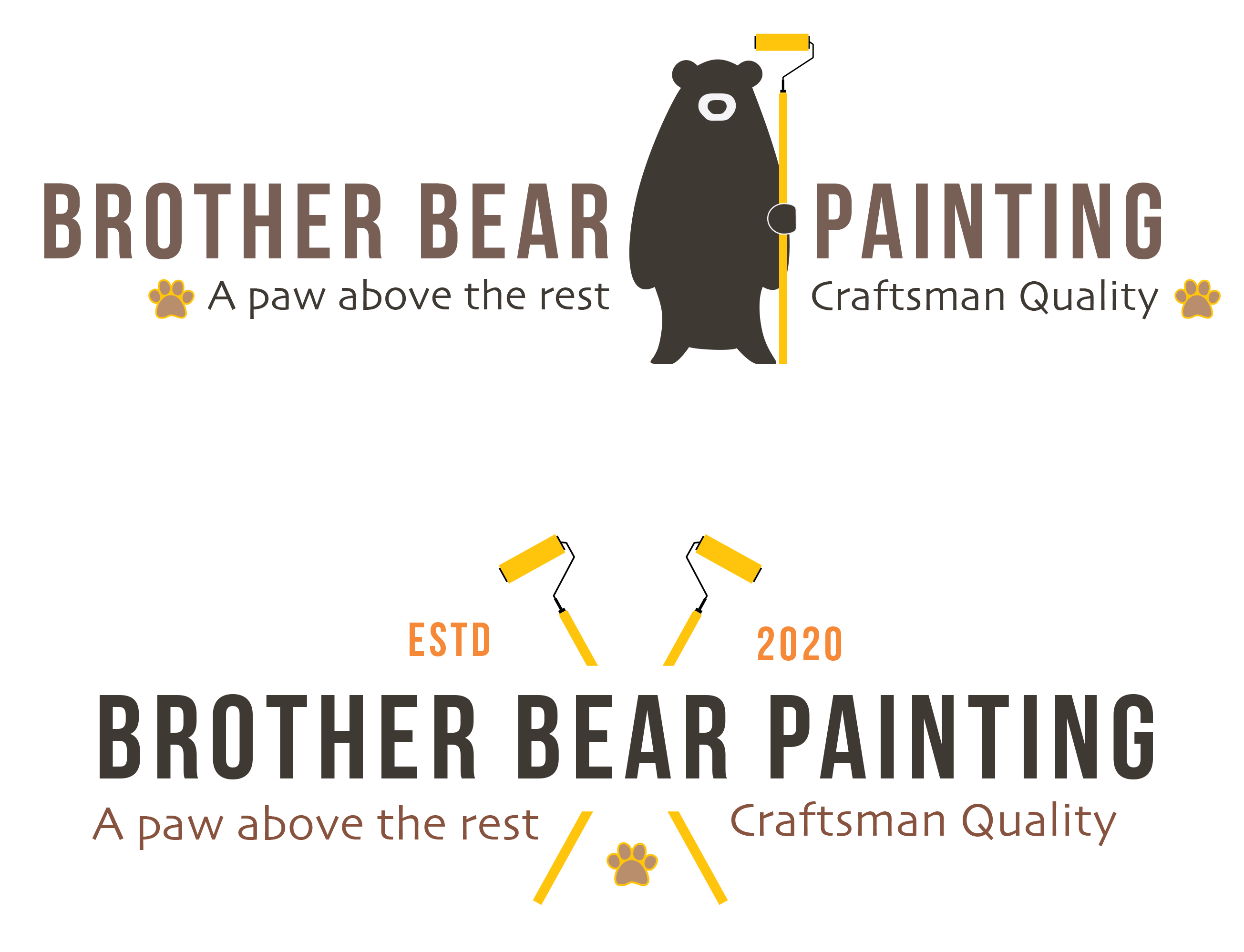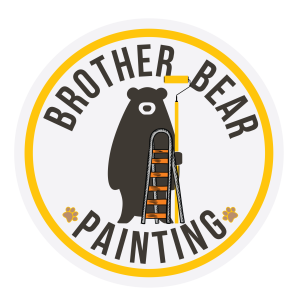 Your Concepts  + Our Skills
The skills needed for this project include concept development however, the client did alot of the conceptual work prior to contacting us. They wanted the bear holding the paint roller but we created the impression that the bear was actually painting and used it as the supporting graphics for the marketing materials.
Your concepts plus our skills is an effective combination to set you apart from your competition.