Project Description
Emerald Pacific Capital contacted us for a logo update. They are a mortgage lender in Tacoma, WA and wanted a logo that more closely represented their business and the Pacific Northwest region.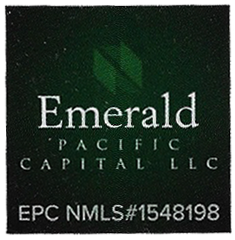 When BDS designs and builds a logo, the logo project includes a variety of elements.
The Final Logo
Logo Variations

This usually includes horizontal and vertical layouts. Black, 2 color or 1 color versions of the logo. Logos variations for apparel and other specialty needs.

Logo Formats

Formats include vector artwork files for print, ad specialties and apparel needs, pixel artwork for the digital and website needs.

Logo Guidelines

This is a digital document that sets color and type designations, logo dos and don'ts, and usage rules.