Texas Heat came to us with just a very rough concept of a logo that they were using for a new channel in the HVAC market in the Dallas / Ft. Worth area. They asked us to update the logo and build from there. Once the logo was designed and approved, we developed the logo guidelines and began designing the marketing materials needed for them to advertise and sell ductless heat pumps in their market.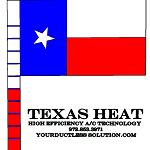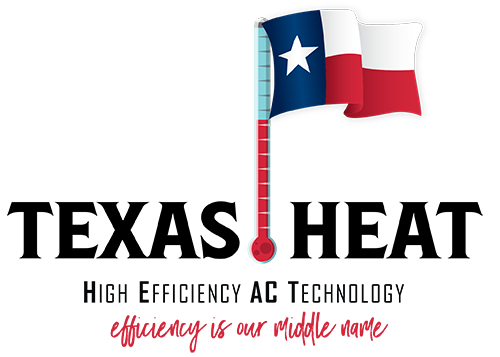 Texas Heat was introducing a new product line to their market and needed a brand built for the sales and customer support materials required.
First, a logo had to be designed and then branding guidelines followed by business cards and multiple brochures. Texas Heat also needed critical sales pieces such as the warranty certificate and other forms, presentation folders and referral pieces. Project planning and print management skills were as vital as design and branding skills in order to deliver the variety of pieces in a timely, organized manner.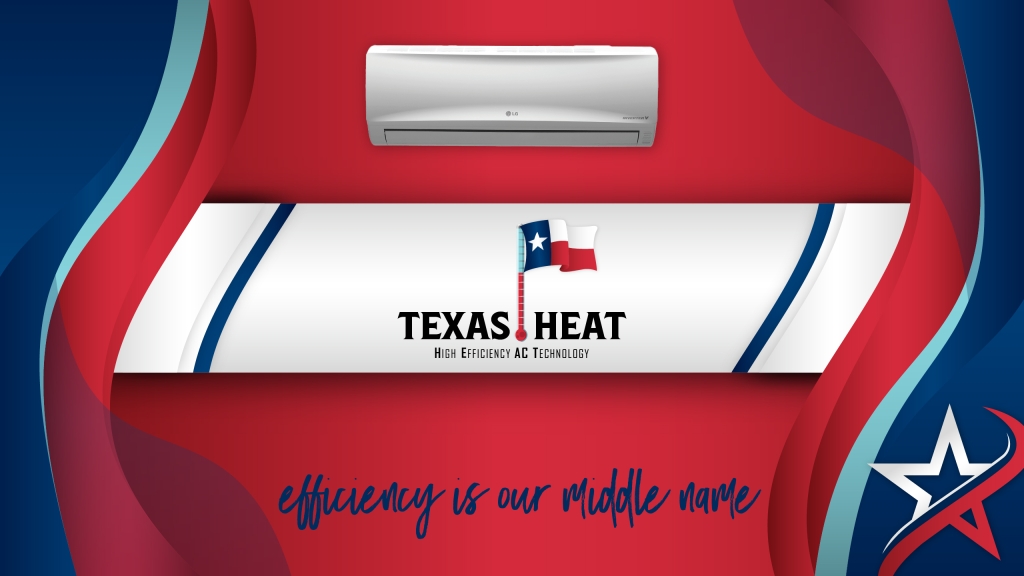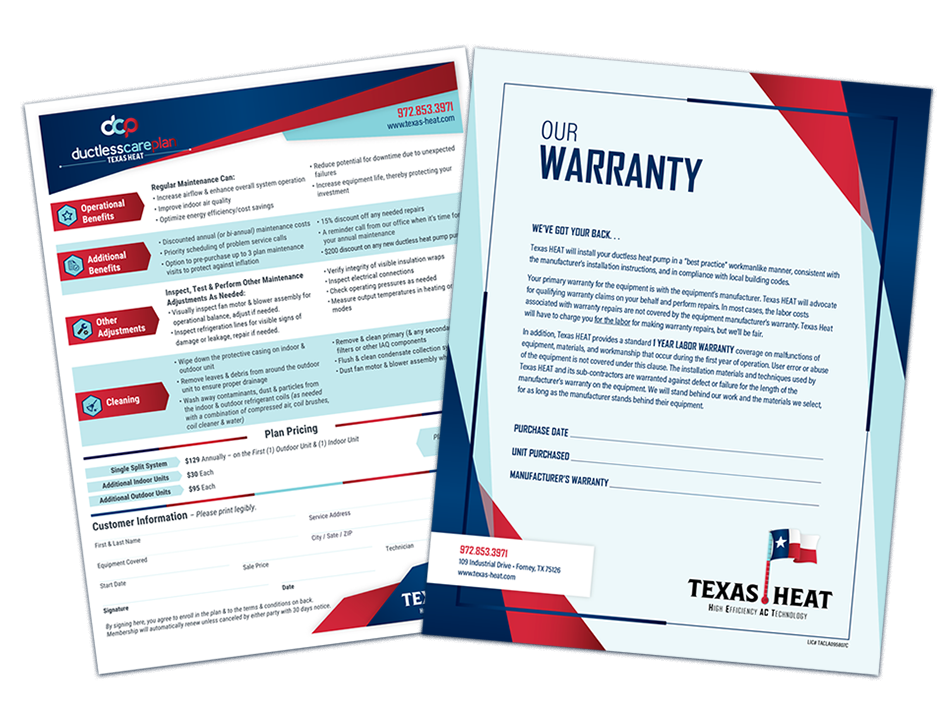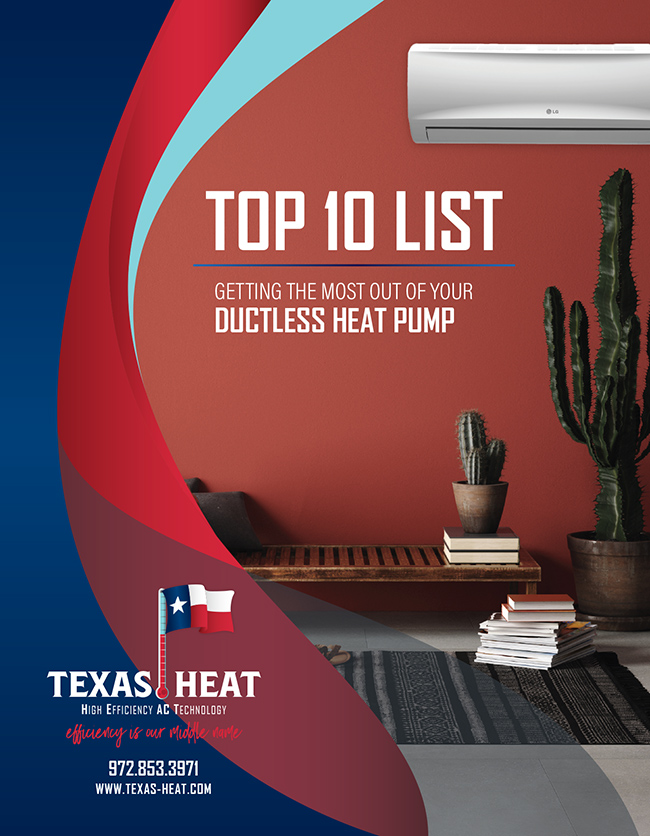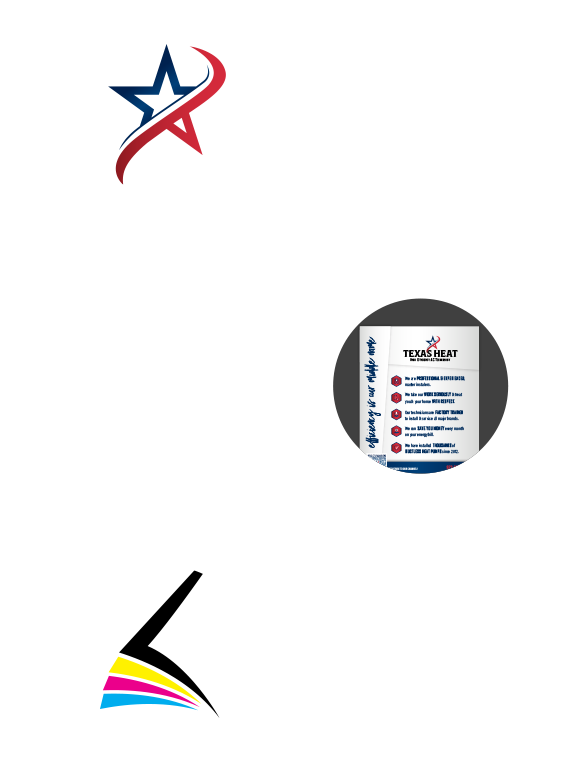 The logo and brand project included logo variations and supporting graphics to be used in marketing materials. We also built their corporate color palette, typography and logo usage rules.
Highly Branded, Highly Effective
Brand Strength = Your Reputation x Your Visibility
Building a thoughtful, well-developed brand style ensures that as your company operates day-t0-day there is a consistency to the message your clients receive which reinforces your brand.
Understanding the printing process is vital to getting your sales and marketing materials printed beautifully and correctly. The right paper, consistent color, bindery options. We are here to walk you through the whole process.
Importance of Brand Identity
Brand building begins with a well-designed and developed brand identity. It embodies and advances a company's brand by supporting desired perceptions and consolidating your full brand in the marketplace. Every day we focus on how to elevate your brand identity to the next level.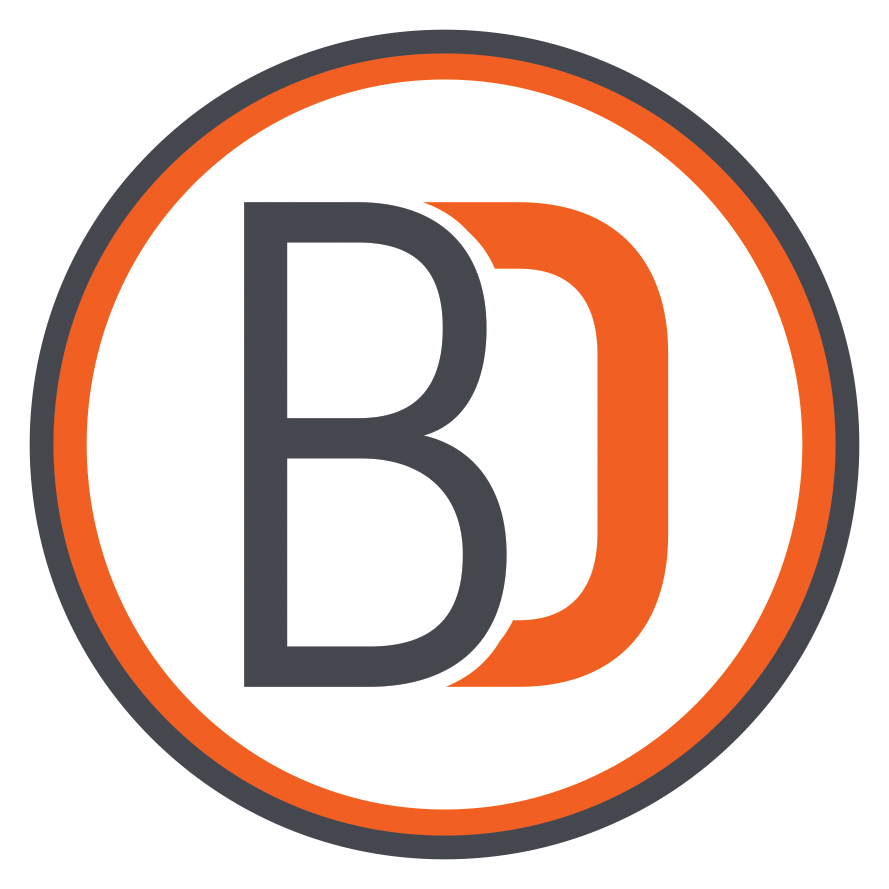 We are committed to making your company successful in the marketplace with high-end, effective design that represents you to the highest possible standards. Whether we are creating a logo, web site or the wide variety of other projects we design, we are results driven.