Project Description
Ventacity's website re-build was a collaborative project. They have a high-tech, sophisticated product line in the commercial HVAC market. They offer multiple product lines with detailed specifications that need to be available online in addition to the ability for people to contact different departments depending on their need. Consequently, the site needed to meet multiple needs at once – the sales function, a resource function and a contact point.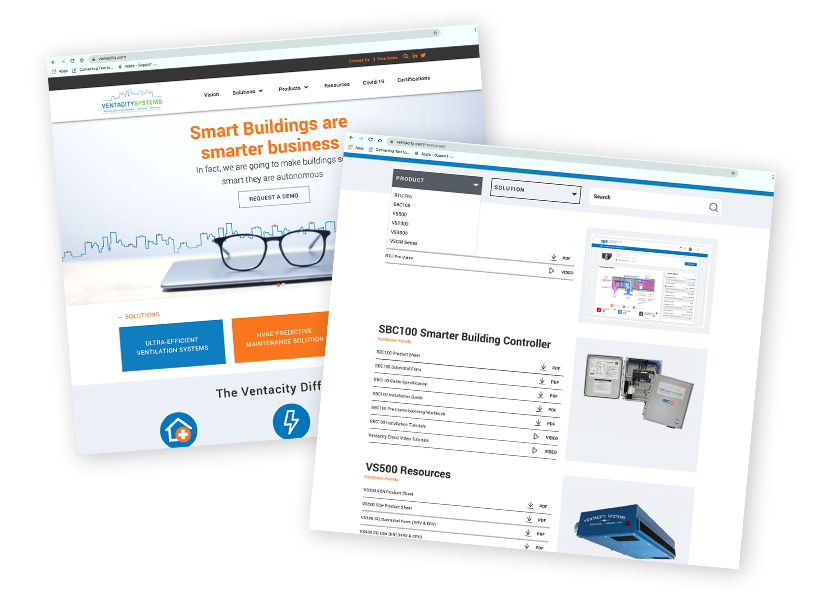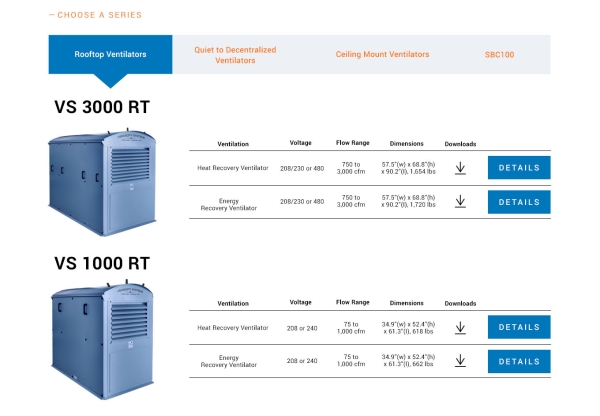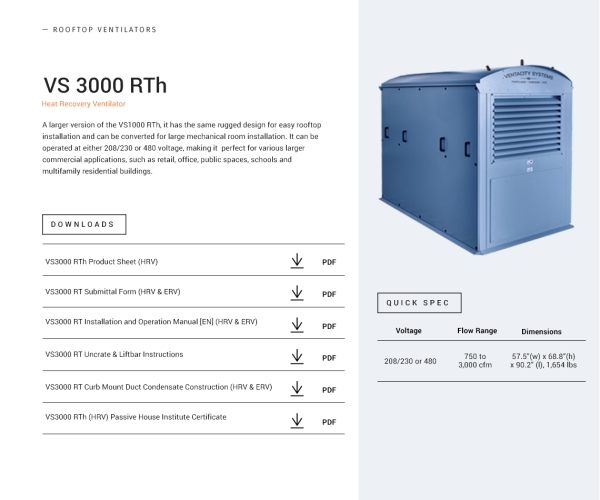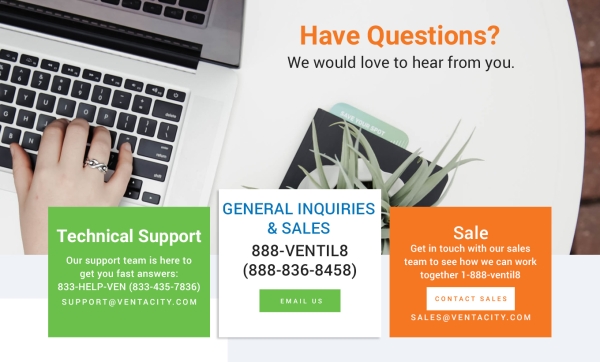 Ventacity has multiple points of contact within their company depending upon your need. It was important that this information was organized so it is easily understandable.
The image to the right how important it is to keep your site current and relevant.
Ventacity needed a variety of sales, tradeshow and product print materials. Below is a Sky Banner that we designed and managed the printing for their booth at this annual tradeshow. Additionally, below is a sample of the product spec sheets we designed and printed – it was very to use their product schematics, performance graphics and information in an organized manner for quick reading and referencing. Other print products included business cards, presentation folders, signs / posters, product booklets, and postcards.